Featured Article
Recent Manga Chapter
Chapter 52: The White Lily and the Black Prince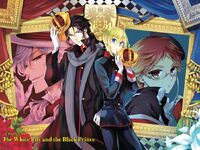 Spoiler alert! Read at your own risk!

---
Since Kai, Bruno and Licht are out of the palace for now, the lonely Queen Mother invites Leonhard and Heine for a tea party. Unfortunately for Leonhard, his aloof older brother Eins is there too! Will he be able to get through this tea party in one piece?
Recent Anime Episode
Official Sites
Recent Blogs
The Story
Heine Wittgenstein is a adult man often mistaken for a child due to his short stature. One day, he's summoned to the royal palace by the King of Granzreich to become the royal tutor to four very different princes in the hopes of grooming them to be capable candidates to the throne. However, the princes have a reputation of forcing all their tutors to quit successively...will Heine be able to get through to them? Or will he be the next to go?
Featured Image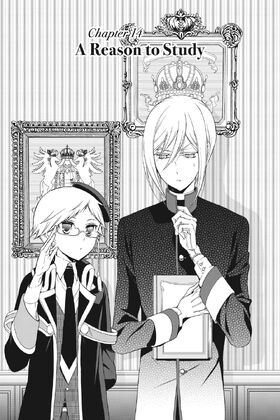 Polls
Which prince is your favorite?
Granzreich or Glanzreich?
Ad blocker interference detected!
Wikia is a free-to-use site that makes money from advertising. We have a modified experience for viewers using ad blockers

Wikia is not accessible if you've made further modifications. Remove the custom ad blocker rule(s) and the page will load as expected.